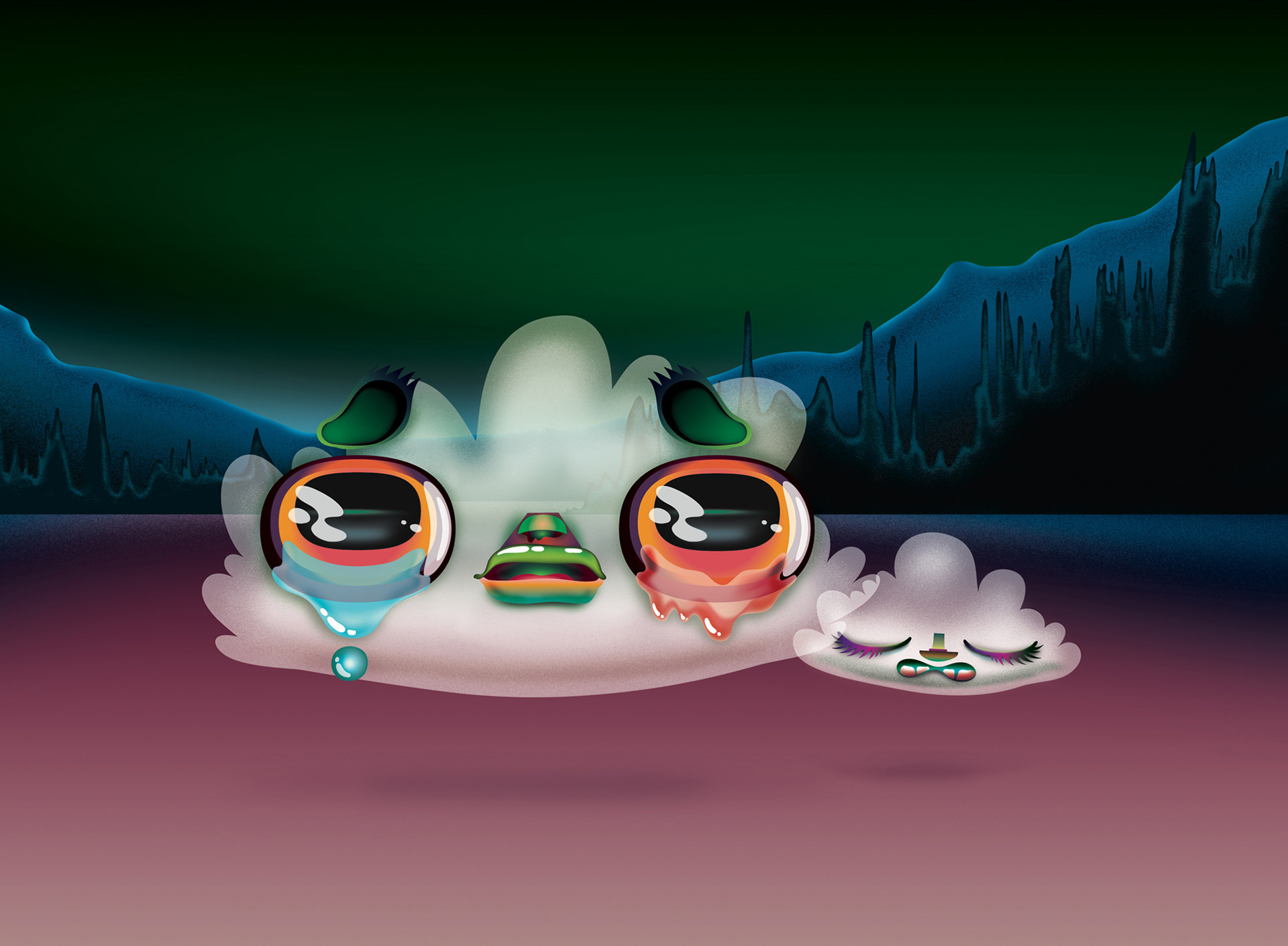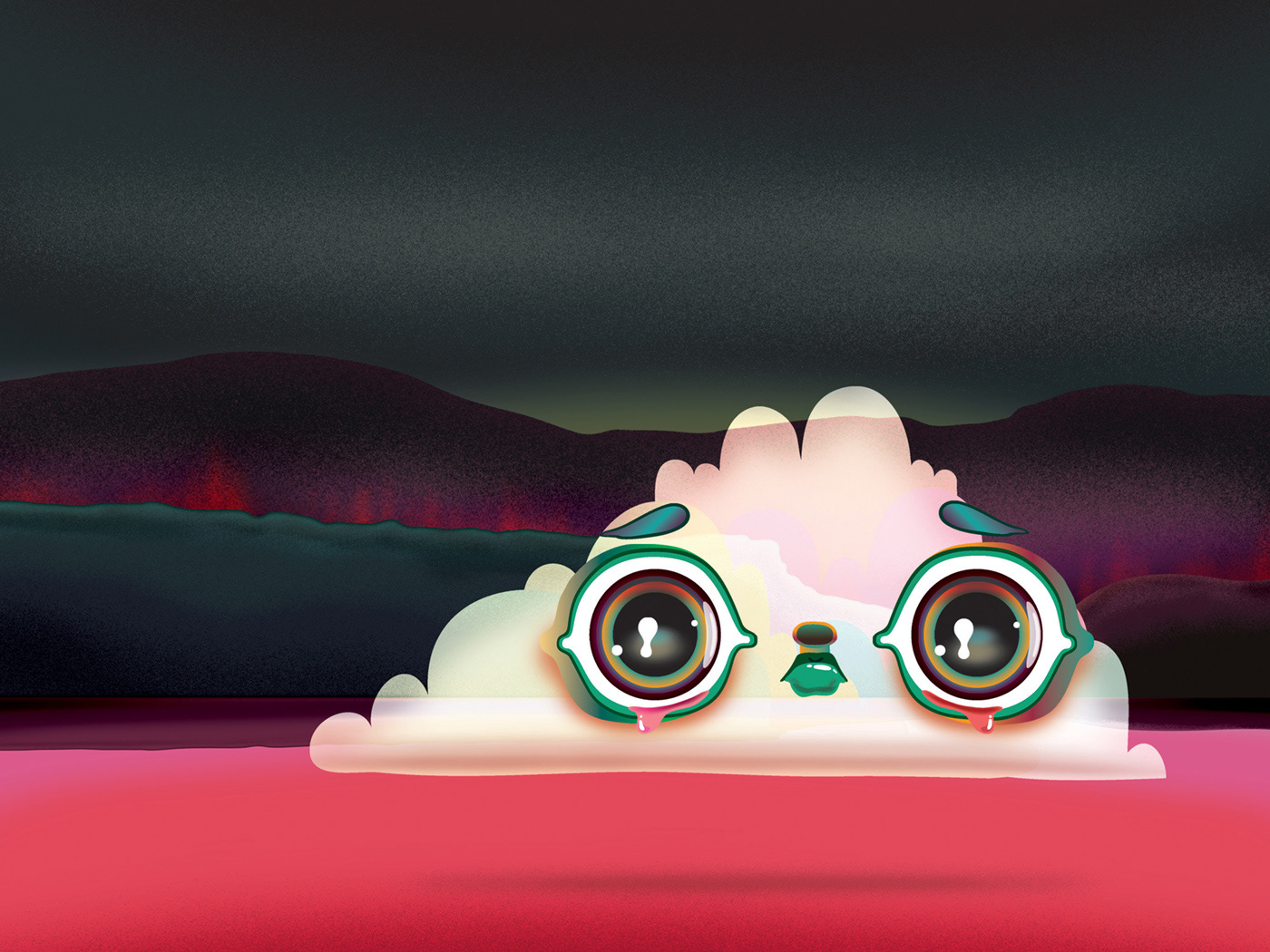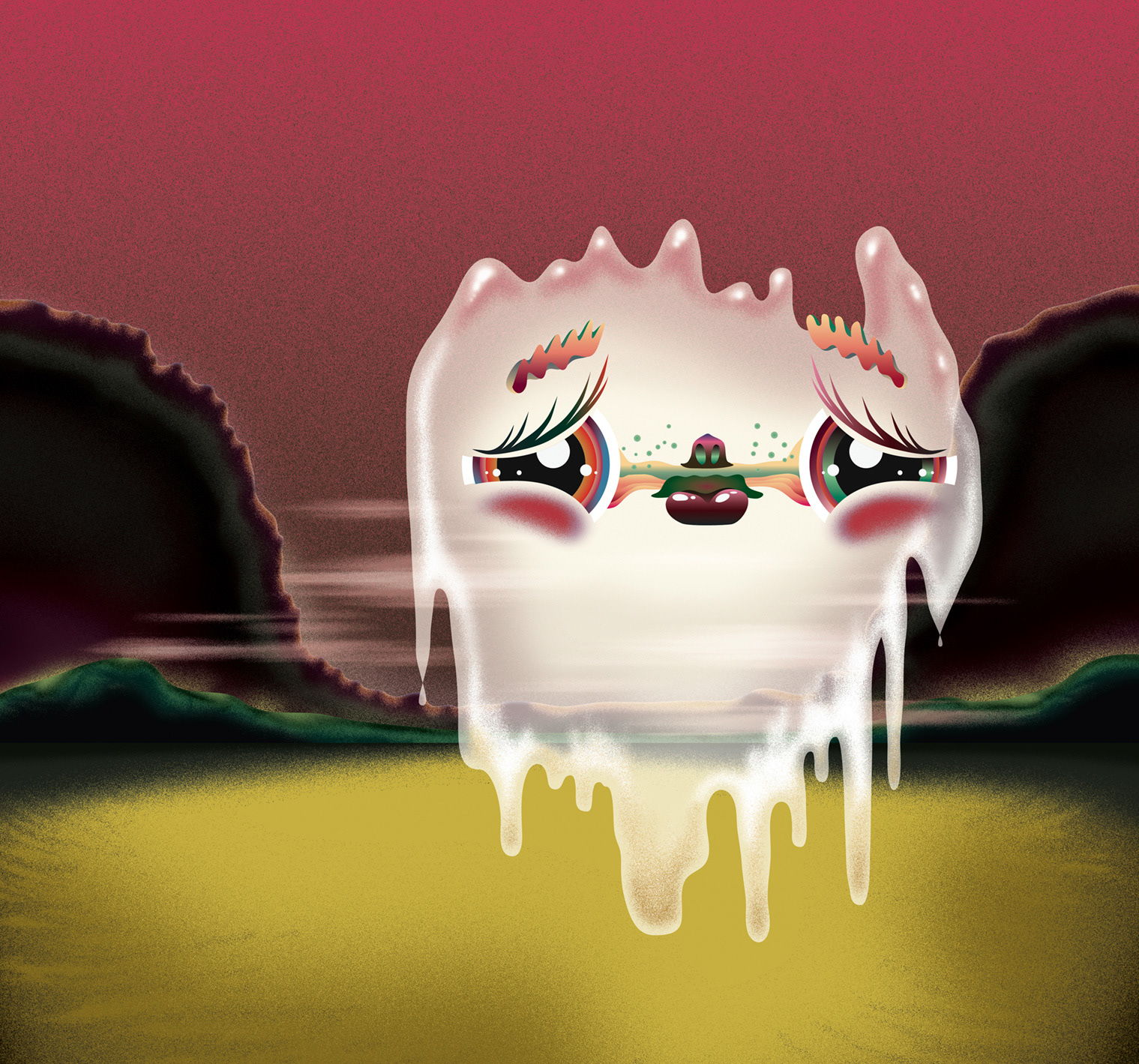 I was asked to do a few music-inspired illustrations for Forage Press (
http://www.foragepress.com/
), an online publication. I chose two different musical inspirations. 
I chose two very different musical influences for the illustrations: Deftones (particularly albums Diamond Eyes and White Pony) was the inspiration for the gloomy backgrounds and soundtrack to the game Fez by Disasterpeace was insipration for the clouds. Fez-soundtrack is in my opinion an 8-bit equivalent to Vangelis' Blade Runner soundtrack.
I wanted to create something cute into a menacing, dark surrounding. I set out to create these cloud characters that were lost. Clouds that could've been escaped from a video game cover and traveled a long way to somewhere they don't belong. They got totally lost on the way.
The illustrations were also a technique test for me. I wanted to combine vector art with pixels in a way I haven't before. Some of the clouds are see-thru.