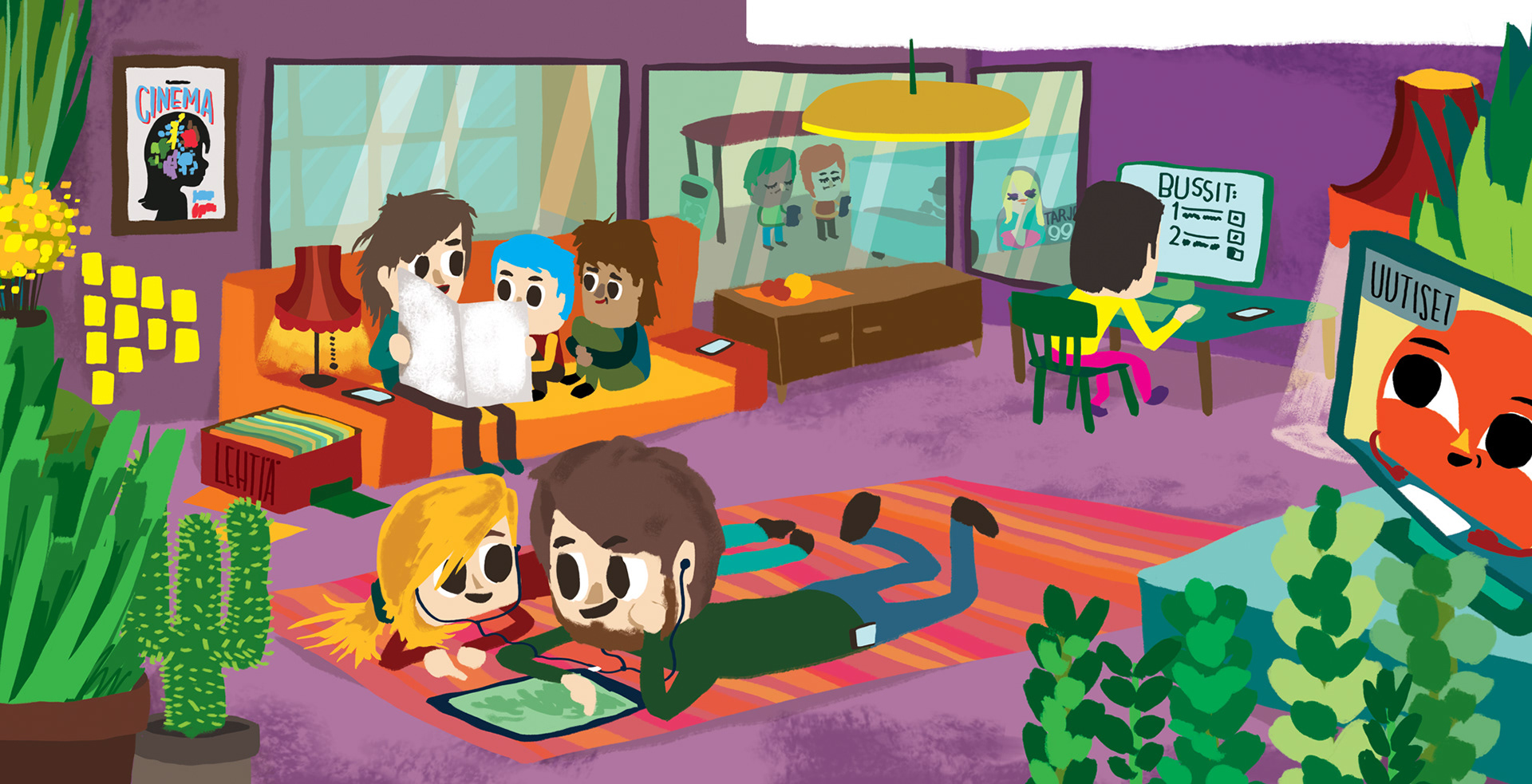 Social Studies -school book for kids. Over 80 unique illustrations for one of the biggest publishing houses in Finland, Sanoma Pro. The book features Vaikuttaja, the Influencer, a character that guides kids through the hoops of modern society. Vaikuttaja is suppose to be this shapeshifter character that can take any for and teaches children about the society, good things and bad things, rules and regulations around us.
The illustrations were fun to make. I got to try a lot of different color schemes. My illustrations are usually more or less flat and I got try various perspectives on these illustrations. Great mind-bending exercise.
I did Vaikuttaja 1 and 2 illustrations and also illustrations for Vaikuttaja-task books 1 and 2.