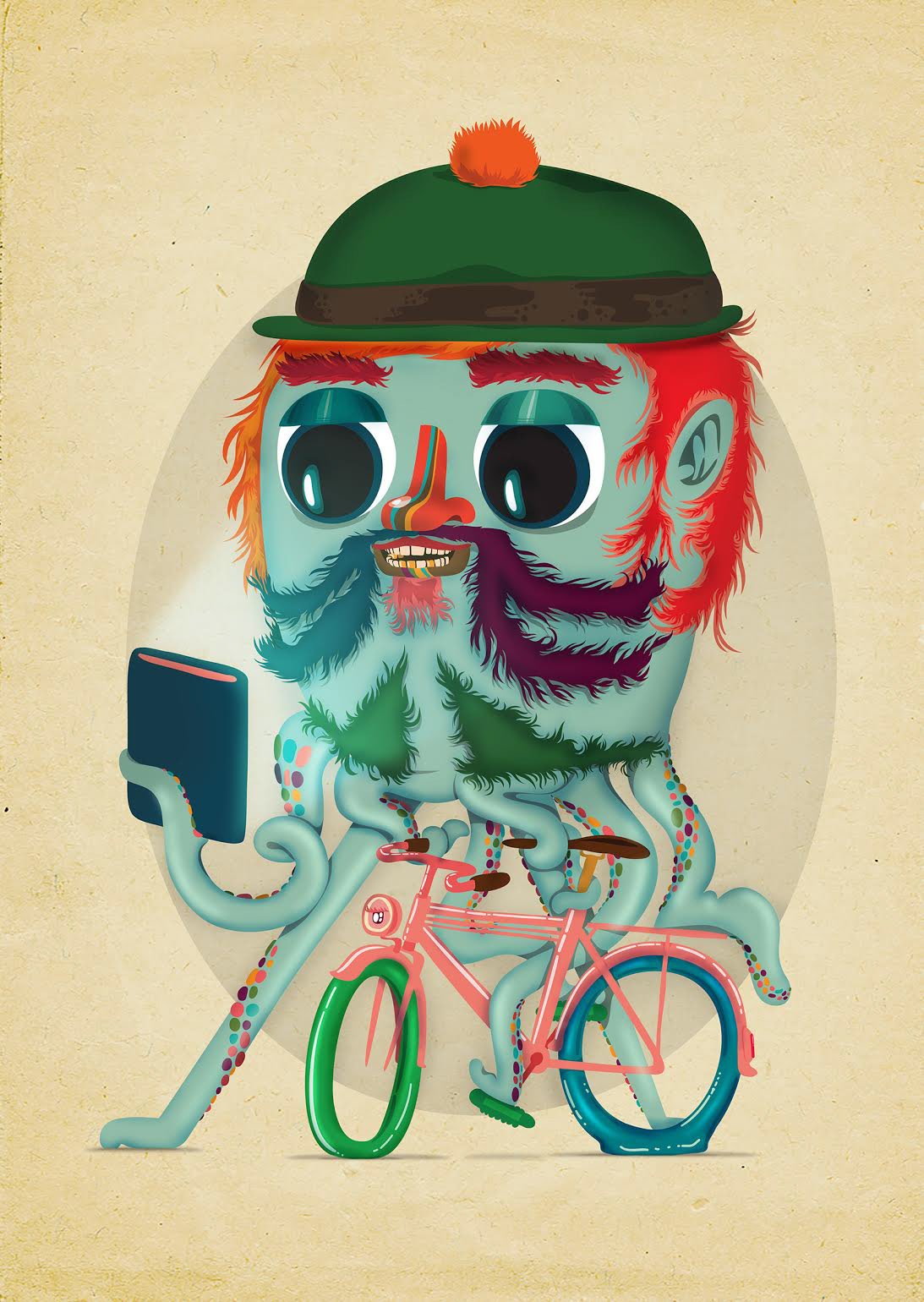 I've been a big fan of Pictoplasma for years now. (Founded in 1999, the Pictoplasma project serves a network of thousands of artists from all over the globe, a large international community of creatives, designers, illustrators, animators, artists and fans, all connected by a shared love for contemporary, character-driven visual art. 
http://pictoplasma.com/
) I've taken part of the Pictoplasma Conference in Berlin numerous times.
In 2014 I took part in Pictoplasma Character Selfie exhibition. The exhibition was held in Berlin.
After its premiere in Berlin the CharacterSelfie Installation travelled to Mexico, where it was be part of an extensive Pictoplasma exhibition in the Museum for Contemporary Art MARCO in Monterrey from September 2014 to January 2015.