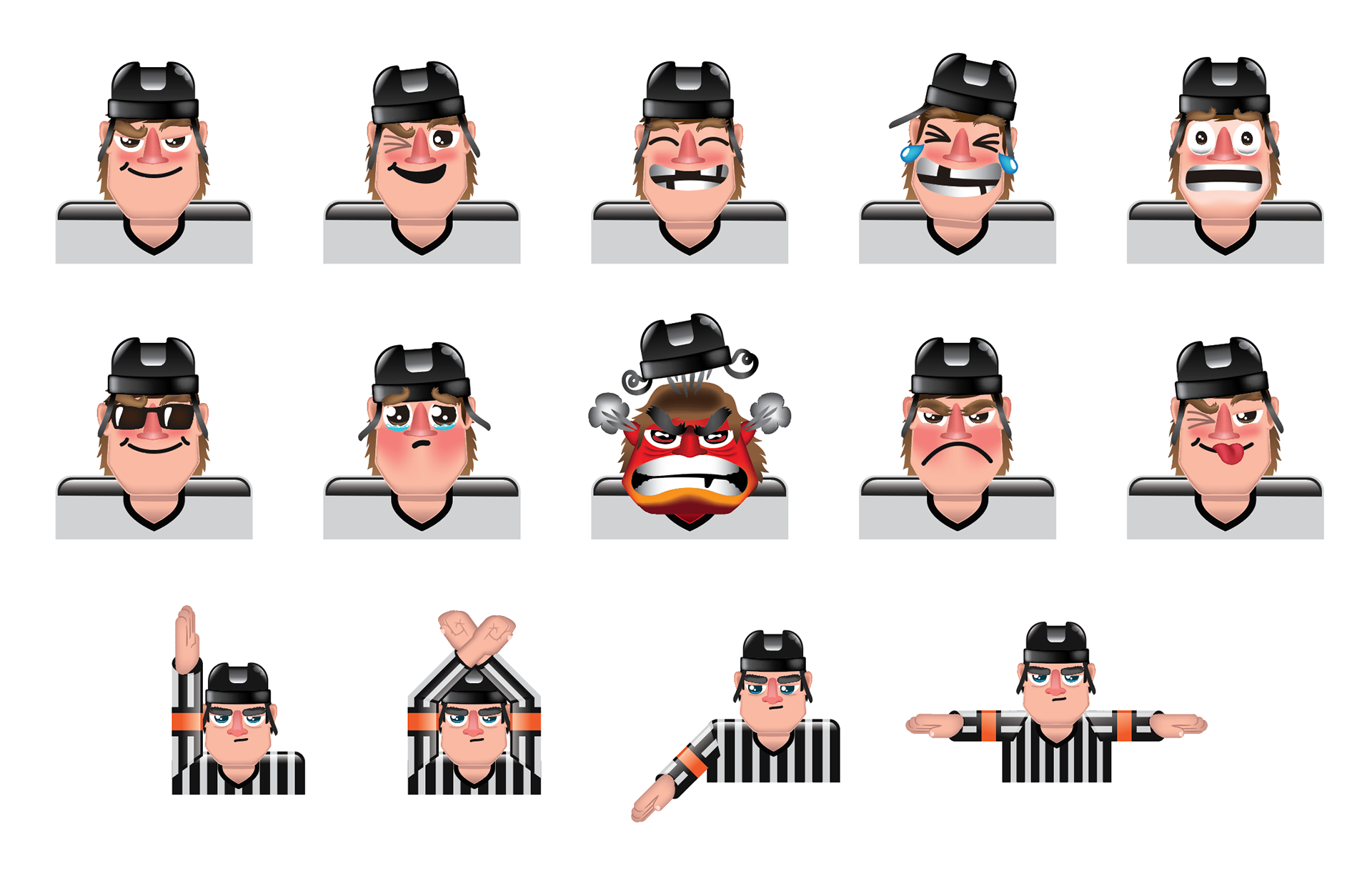 I worked with an ad agency and Nelonen Media to create over 70 ice hockey -themed emoji's. They were fun to make even though there were so many of them.
The challenge was first of all creating a big and coherent bunch of emoji's. They also needed to work in couple of different sizes: big, small and mid-size.
All of the emoji's have a meaning, some of them make sense in the universal ice hockey world, some of them only in Finland and in the Finnish hockey slang world.
For example the granny emoji is "Ylämummo", "The Upper Grandma", when a player shoots the puck to the upper corner of the goal. "Poika Saunoo": The trophy in a sauna means the big trophy goes to the sauna with the players at the end of the Finnish hockey league finals. "Kebab-Kioskille": "To The Kebab Kiosk" is when a player is played so completely out of the situation they end up at a kebab kiosk.
Spot your favourite sayings and metaphors!